Aluminum Service Entrance Wedge Clamp
Views: 32 Author: Site Editor Publish Time: 2023-08-17 Origin: Site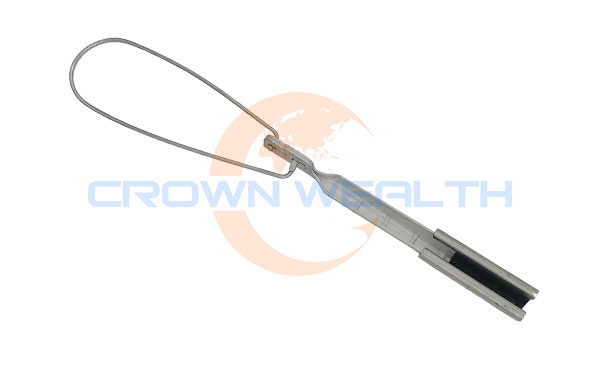 Aluminum service entrance wedge clamps are essential components used in electrical installations. These clamps are designed to securely hold service entrance cables in place, ensuring a safe and reliable connection. Aluminum service entrance wedge clamps are made from high-quality aluminum, also corrosion-resistant, making these clamps suitable for both indoor and outdoor applications.
Feature:
Drop wires can be cut to precise lengths to adjust drop wire sag.
Can be connected to exposed neutral at any point within the span.
Wedge grips are suitable for partial tension applications.
Mechanical fixtures for stress relief in use.
Wedge Clamps are available in a variety of clamp lengths and styles and have an irritating surface for contaminated areas.
Offers a flexible handle designed for use with hooks and eyelets.
The wedge-shaped design of these clamps ensures a tight and secure grip on the service entrance cables. This prevents any accidental disconnections, reducing the risk of electrical hazards and downtime. Aluminum service entrance wedge clamps can accommodate a wide range of cable sizes, making them suitable for various applications. They can be used with both aluminum and copper cables, providing flexibility during installations.
Aluminum service entrance wedge clamps are essential components in electrical installations. Their high-quality aluminum construction, secure grip, and easy installation make them a reliable choice for securing service entrance cables. Play a crucial role in maintaining a safe and efficient electrical system.
Hebei Crown Wealth is a professional supplier of hardware products. If you have any questions please contact us, our friendly staff are always on hand to answer your questions.