Benefits of Galvanized Steel Wire Mast Brackets Using Tripod Brackets
Views: 2 Author: Site Editor Publish Time: 2023-04-07 Origin: Site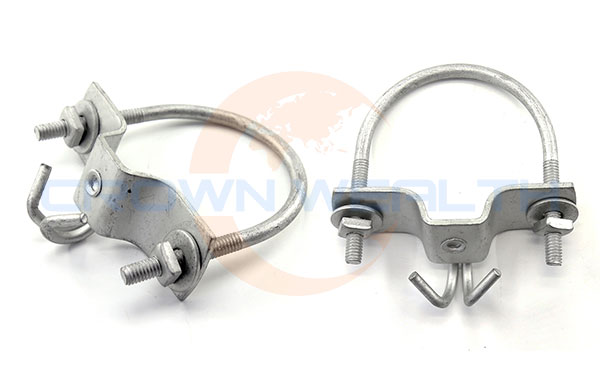 Galvanized steel line mast brackets are important components of power transmission and distribution systems. These brackets are used to support electrical wires and cables, and are typically mounted on poles or towers. Among the various types of brackets available, the triangular support bracket is one of the most popular choices due to its many advantages.
The triangular shape of the bracket provides excellent stability and rigidity, which allows it to withstand strong winds and other environmental factors. Additionally, the design of the bracket allows for even distribution of weight, which reduces the risk of damage to the wires or cables.
A triangular bracket versatility. These brackets can be used for a wide range of applications, including mounting electrical equipment, lighting fixtures, and even small wind turbines. The flexibility of the bracket design also allows for easy installation and maintenance.
Galvanized steel is a popular material for line mast brackets due to its durability and corrosion resistance. The galvanization process involves coating the steel with a layer of zinc, which protects it from rust and other forms of corrosion. This makes galvanized steel brackets ideal for use in harsh environments, such as coastal areas or industrial sites.
In summary, the use of galvanized steel line mast brackets with a triangular support design offers many benefits, including strength, versatility, and durability. These brackets are an essential component of power transmission and distribution systems, and their use can help ensure the safe and reliable delivery of electricity to homes and businesses.