Description of Plastic Rebar Caps
Views: 220 Author: Site Editor Publish Time: 2018-11-08 Origin: Site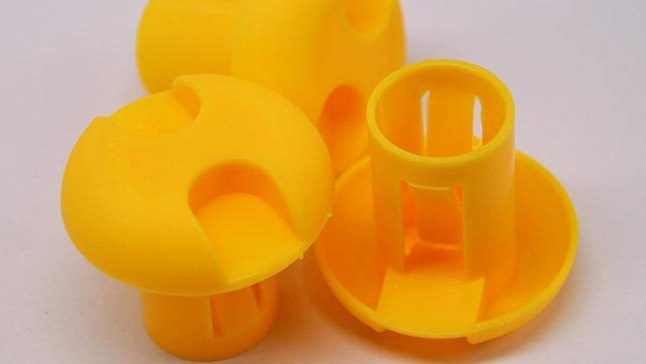 Plastic rebar end cap can provides protection from prominent reinforcement, and are used for grading applications. Fit for any rebar installation, the #3-#9 steel helmet covering and marking the end of the exposed rebar to help prevent injury and protect workers. As for the purpose of preventing scraping, cutting, and tearing of clothing caused by protruding rebar. It is not used as a shield.
The rebar protection caps include the mushroon type and round rebar cap type. Vey quick and east for application, Prevent the nuisance injuries from the exposed rebars on constraction. The highly visible orange and yellow can have a visibility of rebar runs for the workers. Protect the workers from serious damgaes for the dangerous rebar. Stable and suitable for the rebars.Not esay to fall off from rebars. Easily install and lower construction cost. Flexible and durable, it will not crack, scorch or break, environmental protection. Used for landscape, survey and stake marking, protect the thread groove from being infected by means of overseas dust and other dust in order that the thread may be used usually cut off the thread touch with the external environment, then prevent the thread from or less rust. The mushroom type steel safety helmet with bright colors(yellow or orange) to prevent damage and highlight steel bars. It is selling well in Europe and the Middle East.
Material: PC.ABS, all are made of rugged,durable polyethylene(PE),or other materials according to customers's requirements.
Size and Color: 8mm to 32mm,different size and colors according to custom's different need.
Feature: with the advantages of two design and reflection band,the elastic joint ensures that the column is restored to the upright position.
Logo Printing: Available as per our clients' requirements
Packaging Details:Put in an polybag,then put in inner box and carton,then to pallet
Free samples are available
Steel Reinforced rebar protective end caps, Comply with OSHA standards. A 4mm curved steel plate can prevent the steel reinforcement from being damaged. Be able to withstand at least 250 pounds of impact, falling from 10 feet with no broken and no cracks. Plastic safety steel caps and pin spikes are provided to prevent construction personnel from falling and inserting injuries or cutting wounds due to sharp top rebar. The styles with mushroom,square, long tube, Which are used in #3 to #8 steel bars.
1.Polypropylene reinforced steel safety helmet,high strength, high toughness
2.Fit rebar size: #3 - #8
3.Put into reflective material toincrease visibility
4.Color( yellow&orange),or as customer's demand
5.Fitted to the OSHA standard for covering the exposed reinforcement ends.
6.Bright orange smoothness improves visibility
7.Used for covering exposed steel bar
8.Also used for landscape and surveying stake
This steel safety helmet has unique design.The steel safety helmet protects workers and pedestrians from damage caused by vertical reinforcement.The Safety reinforced cap supply extended reuse, because it has no fragile fins, offers a long product life cycle.In addition to the installation of #3-#8 steel rebars.The safety caps has a non inclined neck design,the easy installation,safe placement,and site safety.