Fence and Wall Spike : GKPC-77 / GKPC-77-1
Views: 222 Author: Site Editor Publish Time: 2018-11-12 Origin: Site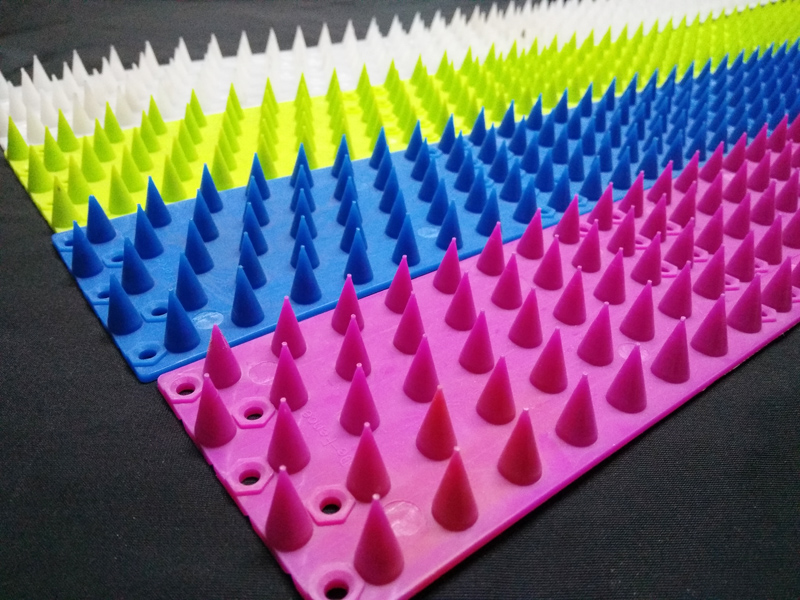 Product name : Fence and Wall Spike
Material : PP
Type : 3 row - 50cm length, 5 row - 61cm length
Color : red, black, brown,grey or as customers's request
If you don't want your house to be snooped on by bad people and small animals to spoil your garden, ideal spikes for fences, walls, effective against the thief , snake,dogs,cats, foxes and birds.
While they are effective, they don't harm or maim animals, and you can choose different colors to match your home or garden.
Fence and wall Spikes is weather resistant and extremely weather durable. Its unique design enables the product to be fitted to most angles including thin and wide surfaces.
With super simple mounting and simple cutting lengths, you can put them where you need them, use screws or nails to fix in place where you need.
Advantage:
Ideal deterrent for cats, birds, raccoons and other small animals
Provide effective, lowest cost security and deterrent against unwelcome intruders
Reusable and easy to fitted to the tops of fences, gates, walls and window sills
The sharp spikes are designed to cause discomfort to the animal, not kill them.