Galvanized D Cable Lashing Clamp for Secure Terminating Lashing Wire
Views: 20 Author: Site Editor Publish Time: 2023-06-30 Origin: Site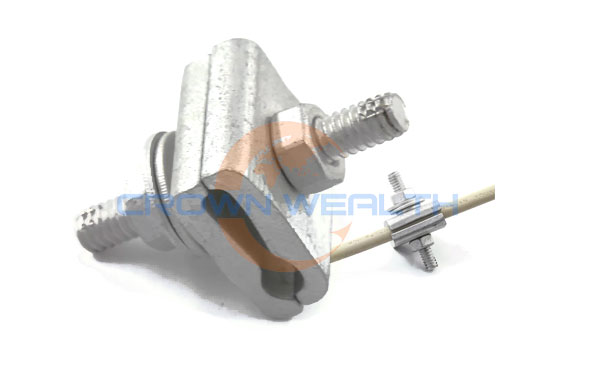 Introduction:
In the field of electrical installations, it is imperative that all connections are secure and properly organized. One crucial aspect of this is the reliable fastening of terminal binding wires to twisted wires. The galvanized D cable lashing clamp is an excellent solution for achieving this secure connection. The features, benefits, and applications of this innovative cable tie clip are discussed next.
Features:
The galvanized D cable lashing clamp is specifically designed to provide a secure and durable fastening solution for terminal binding wires. Its unique shape allows it to easily grip and hold onto the twisted wire, ensuring a tight and reliable connection. The clamp is made from high-quality galvanized steel, which offers excellent corrosion resistance, making it suitable for both indoor and outdoor applications. Additionally, the galvanized coating enhances the clamp's durability, ensuring a long service life.
Benefits:
There are several benefits to using the galvanized D cable lashing clamp for securing terminal binding wires. Firstly, it provides a strong and secure connection, preventing any accidental disconnections that could lead to electrical failures or safety hazards. The clamp's design also allows for easy and quick installation, saving time and effort during the installation process. Furthermore, the galvanized steel construction ensures that the clamp can withstand various environmental conditions, making it a reliable choice for a wide range of applications.
Applications:
The galvanized D cable lashing clamp finds its application in various electrical installations. It is particularly useful in industrial settings, where the organization and security of terminal binding wires are crucial. The clamp can be used in panel boards, control cabinets, and junction boxes to fasten and secure the connections. Additionally, it is also suitable for residential electrical installations, ensuring the safety and reliability of the connections in homes and buildings.
Conclusion:
The galvanized D cable lashing clamp is an effective and reliable solution for securing terminal binding wires to twisted wires. Its unique design, high-quality construction, and ease of installation make it a valuable addition to any electrical installation project. By using this clamp, electricians and installers can ensure the safety, durability, and organization of their electrical connections.