How to protect your plants from birds and animal
Views: 251 Author: Site Editor Publish Time: 2018-12-19 Origin: Site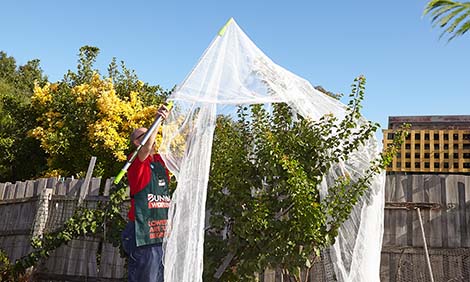 Bird netting is a great way to protect your garden, seedlings, fruits and vegetables from wind, hail, frost and most important birds and rodents. It can also help you prevent soil and plants from overheating.
The plastic netting has various mesh sizes, length and width. Next, we'll show you how to use it and cut the network to fit your needs.
Step 1. Place the net on the plant.
You can cut the net to fit your trees, and if you use it in a garden or in a smaller tree, we recommend that you use a stable support first!
Please note that your tree will continue to grow unless you usually cut them. Then pull the net to completely cover your tree and keep a portion of the net length for tree growth.
Step 2. Hang the network
The anchor is a good tool for netting installation. You can buy them at every hardware store and a variety of materials and types are supplied. Obviously, metal anchors use longer than plastics!
Use an anchor to secure the mesh by pushing it through the holes in the mesh. Regularly place them around pull the net tightly to the ground, so that small animals in the rodent can not pass through the net and eat your plants.