Pole Line Hardware Manufacturer
Views: 11 Author: Site Editor Publish Time: 2023-03-07 Origin: Site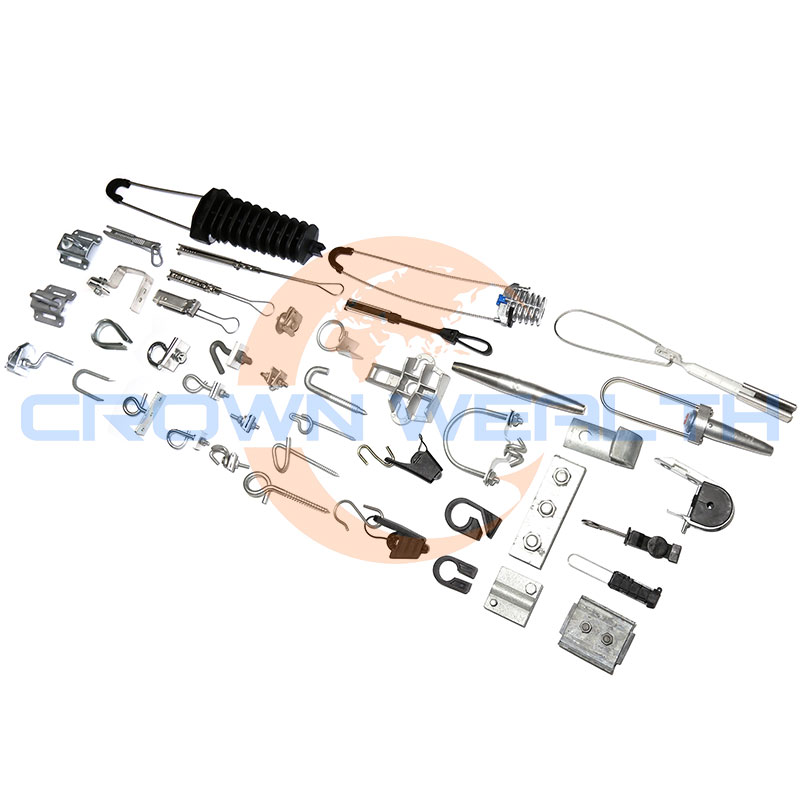 Pole line hardware is an essential component that plays a vital role in the operation and stability of power lines. As a leading utility pole hardware manufacturer, we pride ourselves on providing high-quality products that ensure the safe and reliable transmission of electricity to homes and businesses around the world.
Our company has been providing pole wire hardware solutions for many years and we have established ourselves as a trusted partner in the industry. Manufactured using the latest technology, our products are designed to meet and exceed industry standards. We offer a wide range of products including pole hardware, clamps, brackets, insulators and much more.
One of the reasons we are the supplier of choice to many companies is our commitment to quality. We understand that the reliability and safety of your power lines are critical, and we strive to provide durable products that can withstand harsh weather conditions and extreme temperatures.
In our manufacturing plants, we utilize the latest modern equipment to ensure our products are manufactured with precision and quality. We also have a team of experienced engineers who work closely with our customers to provide custom solutions to meet their specific needs.
Our goal is to provide our customers with not only high-quality products but also excellent services. We have a dedicated customer service team available to answer any questions and provide support with any issues that may arise. Our team is dedicated to making sure our customers are happy with their purchases and that their power lines are running safely and efficiently.
Partnering with us for your pole hardware needs means you can focus on your core business operations, knowing your power lines are in capable hands. We are committed to providing the highest level of service and quality products to each of our customers. Contact us today to learn more about our pole hardware solutions and let us help you ensure the safety and reliability of your power lines.