Post cap makes your garden more beautiful
Views: 50 Author: Sarah Publish Time: 2019-07-01 Origin: Site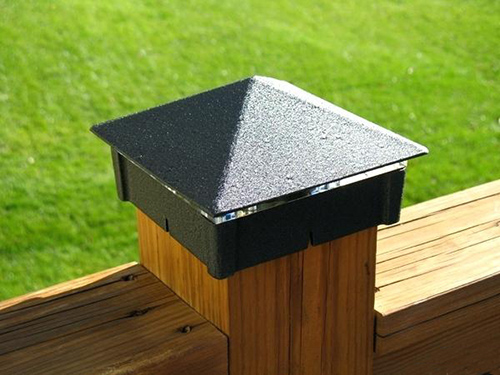 Summer has arrived, it's time to make our gardens more beautiful. We can make our fence look more beautiful.
The post cap can increase the life of the fence. It protects the wood from rain when the weather is raining.In addition, it protects the wood from insects.
The post cap has a variety of shapes, and you can use metal post caps on all types of fence, and the effect is very good.Options here include basic black finishes, stainless steel, or even copper that can be protectively coated or left natural to develop a patina. You can also choose rounded caps for a different look than the traditional squared versions.
Installation
After you choose your deck post caps and buy them, it's time to think about installation. Different post caps go on slightly differently, but most involve applying a thin layer of adhesive and simply pressing the post cap into place.