Stainless Steel Banding Strap Overview
Views: 222 Author: Site Editor Publish Time: 2018-11-06 Origin: Site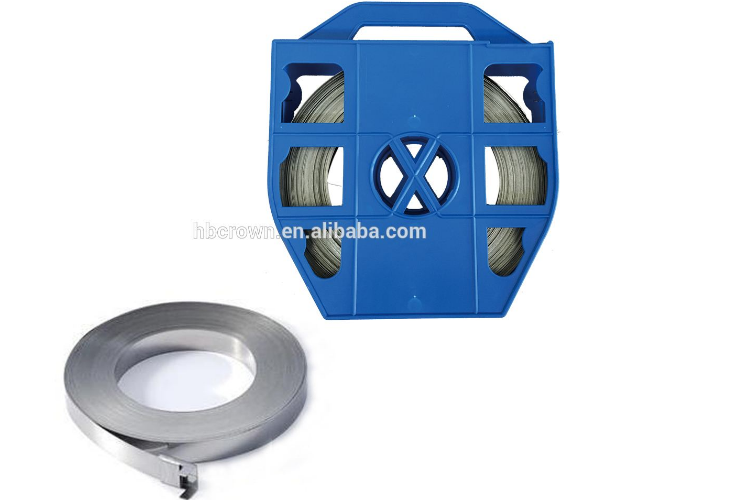 Stainless steel band strap are usually used to bundle cable , billboards ,traffic signs and pipes etc.They are self-made and user can cut any length required by himself .
You can choose different length according to different usage environments .SS strapping band can be installed by using banding tool machine and it can be used with banding buckle .
Stainless steel strapping band is a fantastic product due to its versatility and durability ,it has a very high breaking strength which makes it as a perfect choice for heavier application
Stainless steel band has higher resistance to corrosion than metal strapping and plastic strapping which means that it will survive longer in harsh enviroments . It should be noted that different
grade of banding strap has different performance in unfavorable enviroments .
Stainless steel strapping band are available in material SS201,SS304 ,SS316 etc.which is widely used for various field with its strong binding stength . Stainless steel band comes in sizes
1/4" ,3/8",5/8",3/4" etc.and they are packed with standard carton box or durable plastic box for easy dispensing .
SS201 banding strap offers good resistance to oxidation and many moderate corrosive agents which is utilized in general use banding application .
Stainless Steel 304 banding strap and clips are available in a variety of sizes ranging from 3/8" up to 3/4"also with cardboard box or plastic tote. The Chromium present in Grade 304 provides
resistance against corrosion and oxidation, making it easy to use .
316 Stainless Steel is often referred to Marine Grade Steel which withstands exposure to hard weather ,salt water or sub-sea conditions .
Stainless steel 316 contains molybdenum elements comparing to SS304 which can improve corrosion resistance . SS316 is often used in food processing equipment ,chemical , petrochemical equiments etc.