Stainless Steel Cable Tie Gun
Views: 14 Author: Site Editor Publish Time: 2022-11-04 Origin: Site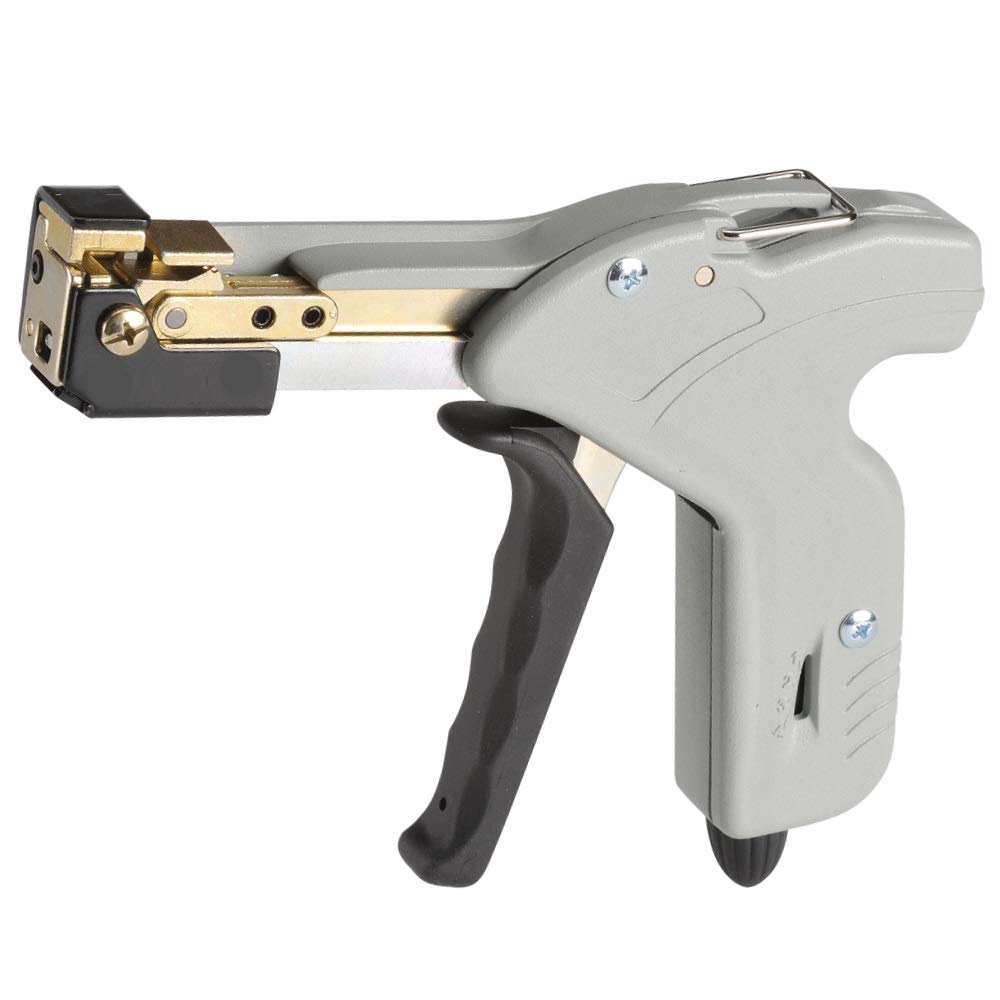 Whether you're working on a building or rewiring project, you can use this stainless steel cable tie gun to securely fasten wires and components in place. This heavy-duty device is designed for high-stress environments that require wear-resistant, strong or fire-resistant solutions. Unlike conventional wire cutters, this metal cable tie gun cuts the cable flush with the tie, meaning no sharp edges.
Automatic cable tie tensioner and cutter for stainless steel cable ties. The tool will correctly tension the tie and automatically cut off the tail when this is achieved. The Stainless Steel Tie Tool can be used with any stainless steel ball-type tie, including the coated series.
The gun works by speedily and efficiently tensioning stainless steel cable ties. You simply pull the trigger and the cable tie automatically tightens and cuts. For use in a wider range of DIY and electrical applications, you can select one of four tension levels with an adjustable switch. This manual gadget eliminates the need for electricity or batteries. It is also compatible with cables up to 7.9mm wide and 0.3mm depth.
• Easily tension and cut stainless steel cable ties
• Trigger-operated function couldn't be simpler to use
• Cuts the cable close to the cable tie without leaving sharp edges