The Stainless Steel Drop Wire Clamp with Serrated Shim for Secure Cable
Views: 35 Author: Site Editor Publish Time: 2023-10-13 Origin: Site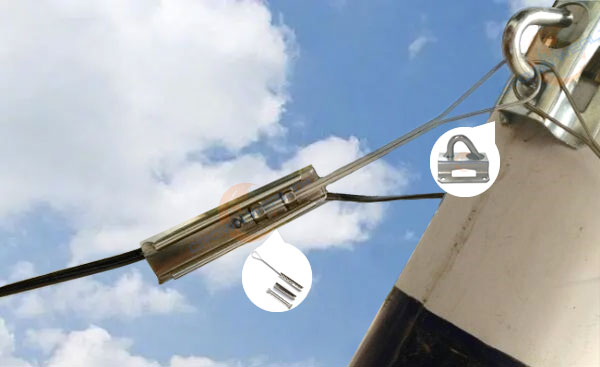 Features:
1. Material: The stainless steel drop wire clamp with serrated shim is made of high-quality 201/304/316 stainless steel to ensure durability and corrosion resistance.
2. Serrated Gasket: The existence of serrated gasket enhances the grip of the wire clamp on the wire, providing a safe and reliable connection.
3. Adjustable Design: The clamp can be easily adjusted to accommodate different wire diameters, making it suitable for various applications.
4. Easy Installation: The clamp is designed for quick and hassle-free installation, saving time and effort.
Applications:
- Telecommunication: The drop wire clamp is commonly used in telecommunication networks for securing aerial cables and wires.
- Electrical Installations: It is also used in electrical installations to secure drop wires and cables, ensuring a reliable connection.
- Construction: The clamp can be used in construction projects for securing temporary wires and cables during the building process.
- Outdoor Lighting: In outdoor lighting installations, the drop wire clamp can be used to secure wires for landscape lighting or streetlights.
Hebei Crown Wealth is a professional supplier of hardware products. If you have any questions please contact us, our friendly staff are always on hand to answer your questions.