The knowledge of post cap
Views: 237 Author: Site Editor Publish Time: 2018-12-19 Origin: Site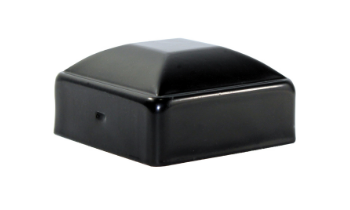 Fence post caps are made by way of drawing manner, won't deteriorate or warp like timber, plastic or resin will. We offer many post cap styles. Choose from a wide variety of base materials, Steel, Stainless steel, Aluminum, Cooper, and beautiful cap finishes/colors and sizes.
Our wide variety of post cap sizes and styles, the styles include square with pyramid, square with ball, round, and our extensive finial selection ensures you will be able to create a combination that will match just about any of your clients fencing, outdoor deck and patio or landscaping needs.
Post cap is suitable to iron fence post, wood fence decoration post.
Post cap is secured to the post top with a small bead of two screws.
Function of post cap
Protects your put up tops from rain and sun to save you premature rotting!
Post cap can add a completely unique detail of design in your deck, fence or outdoor area.
A very smart and affordable way to dress up and protect your railing or fence wit post cap.
The unique post caps are also available in a full, brushed nickel design and are fully recessed underneath to fit a post.
Post caps have a smooth seamless finish, very durable, and are 0.8mm or 1.0mm thick. They are designed to protect your posts from water and sun damage. These caps can press over the outside of a metal, aluminum or vinyl post and can be glued on if you wish.