What is Slab bolster?
Views: 570 Author: Site Editor Publish Time: 2018-12-28 Origin: Site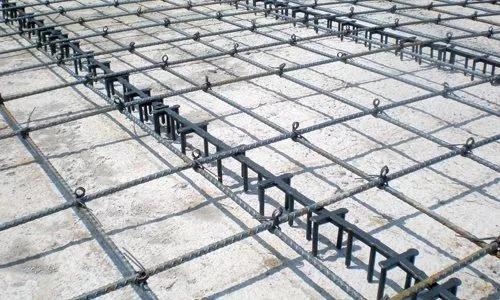 Slab Bolster is used for supporting lower slab steel from slab form.It is available in 3/4" to 3" heights in 1/4" increments.
Slab bolster is continuous, with powerful functions and various applications. It is practical, strong, easy to install and has the smallest contact area. It can be used alone or connected to each other to obtain the required length of partition, excellent slab or inclined structure. Its powerful fastening ring has a triple fastening system. Each piece has a length of 76 cm.
The Slab Bolster is a 2.5FT very strong spacer that can be extended to longer lengths through its locking system. The bolster's pointed tips allow minimum point of surface contact with form. The Slab Bolster is ideal for pouring precast, garage parking decks, tilt walls, and other structures that require additional rebar reinforcement.
Features of slab bolster
High strength and good stability.
Corrosion.
Durable and long service life.
Size: all sizes of mesh and rebar
Application: Suitable for all types of slabs, concrete roads, bridges and industrial floors, prefabricated, inclined and post-tensioned, even as transverse separators.
Packing: 2000pcs per pallet.