Why choose plastic instead of metal to make rebar chair?
Views: 227 Author: Sarah Publish Time: 2018-07-30 Origin: Site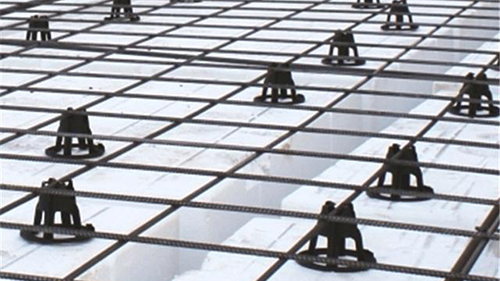 plastic vs metal
Plastic

Metal

resistance to corrosion and chemicals

low electrical and thermal conductivity

high strength-to-weight ratio,

colors available in a wide variety and

transparent

resistance to shock

good durability

low cost,

are easy to manufacture,

resistant to water and have low toxicity.

Good electrical conductors and heat

conductors.

Malleable

Ductile

Possess metallic luster.

Opaque as thin sheet.

Solid at room temperature (except Hg).
By comparing plastics and metals, we choose plastics to make rebar chair better because plastics are more resistant to corrosion.
Metal is often considered to be sturdier than plastic; however the energy created by the reaction of metal pieces with the different compounds of concrete will cause cracking within the concrete. Plastic does not interact with the concrete in the same way as metal, and plastic will not cause concrete to crack.
Plastic rebar supports are not only economically friendly, but will ultimately extend the life of any concrete product that is manufactured.