You may need hurricane ties
Views: 33 Author: Sarah Publish Time: 2018-07-25 Origin: Site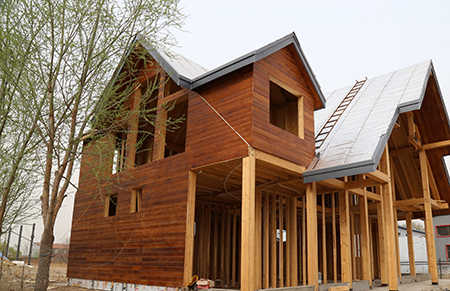 When the wind hits your house, your house may be threatened if you don't have hurricane ties.
What is Hurricane Ties?
Hurricane ties provide a positive connection between truss/rafter and the wall of the structure to resist wind and seismic forces。
Hurricane Ties installation steps:
Here are two situations , the new house is still the old house.
new construction
Nail each hurricane strap to your truss or rafter with 16-penny framing nails when you install hurricane straps to a roof. Make sure that your truss and rafter are also toe-nailed in place before you install your hurricane straps. This ensures that your trusses or rafters won't move during the installation of your straps. Each truss or rafter needs two hurricane straps: one for the front and one for the back.
older construction
Installing windbreaks on old buildings is time-consuming and laborious. First, cut your roof back to expose the framed walls where the rafters or trusses are set. You may need to cut some sheetrock out of your interior walls also. Move back the insulation to expose your walls and rafters. Now, you may install your hurricane straps.