Stainless Steel Strapping Band Tools
Views: 18 Author: Site Editor Publish Time: 2022-06-28 Origin: Site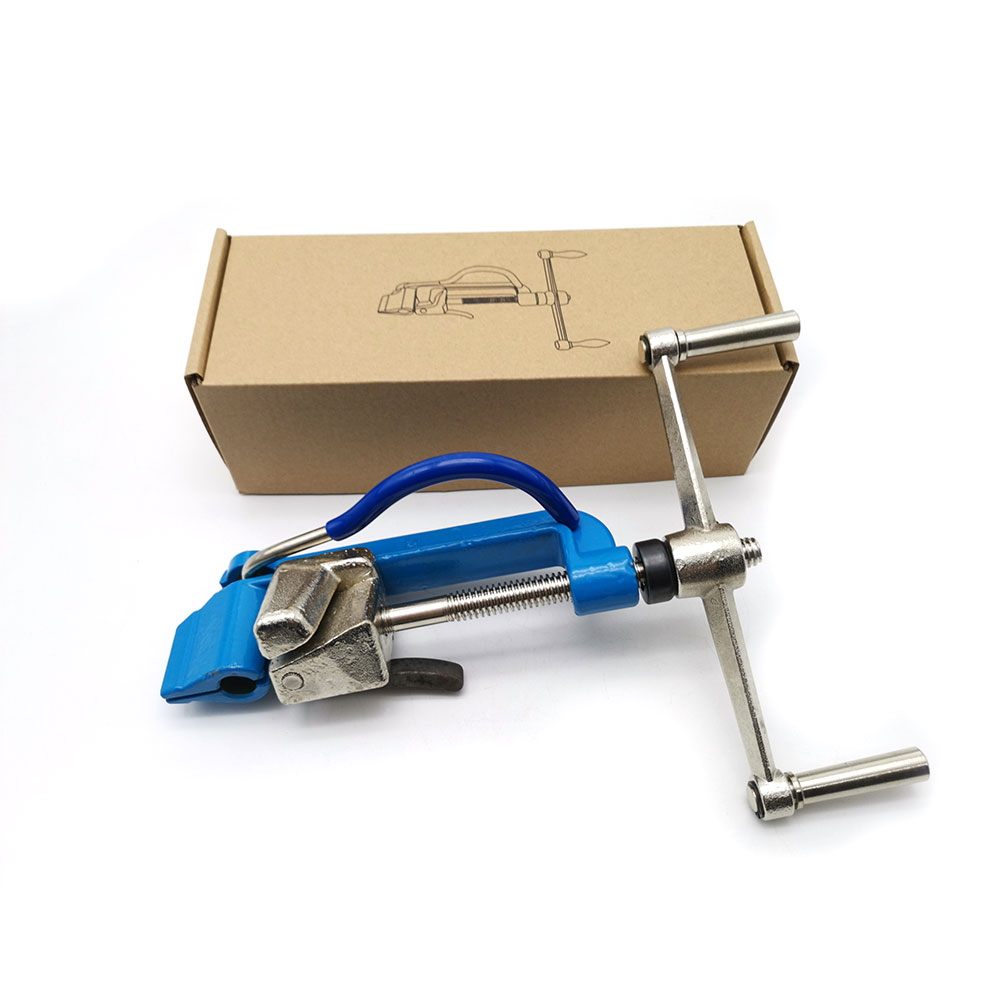 This is the tool of choice for high tension on requirements with stainless steel banding and stainless buckles. The spin style Crank Tight Tensioner will develop up to 2,400 lbs of tension to secure heavy signs, traffic signals, heavy pipe covering on pipelines, control boxes / enclosure hanging, hose fitting securement, pipe bundling, communication product securement and marine/construction projects. The tool features a cutter to cut the strap after tensioning so the strap can be pushed down between the buckle tabs before they are hammered down.
The tool is drop forged for durability and features a spring on the cutter handle, a retaining clasp on the threaded rod and a vinyl coated cut off handle. The tool can be used with stainless banding
Stainless Steel Strapping Tools Specification
Strap Size: 1/4" to 3/4"
Use with "wing seal" type clip
Will tension, cut and crimp stainless steel banding
Tool Length: 12"
Arm Length: 11"
Operate with 2 hands
Tool Weight: 4 lbs
Stainless Steel Banding Tool Instructions